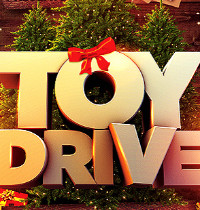 The 5th Annual Murph Toy Drive is in Sullivan County again this year! We are going to make it THE night of the 2017! Join us for a GREAT night and make this a GREAT holiday for kids throughout Northern Orange & Sullivan Counties.
$35 a person and an unwrapped toy or toys (we love multiple toys) will get you 3 hours of Premium Top Shelf Open Bar, Live DJ from 8pm until 1am, carving stations to feed you and much, much more. We will be giving out raffles to everyone who pays online in advance.
You MUST have a toy to donate to enter. Toys will be available to purchase for those who forget.
We have plenty of local sponsors that we will be announcing and surprises to follow in the days to come.
The Villa Roma is offering a great room rate for the Friday and Saturday night. Stay here with us! $99 for the night with $50 being donated back to the Town of Wallkill Boys & Girls Club. Thank you Craig!
This event is ALWAYS fun because of the generous, good spirited people who believe in it! Josh Murphy has said that he always wanted to be in a position to give back to the people who need it where I grew up and this has been my platform.
If you hare having a Holiday Party, please consider teaming up with us & make it a fun night to benefit the kids! We have the venue, food, beverages and entertainment. What else could you need?