The Giving Tree Collection Drive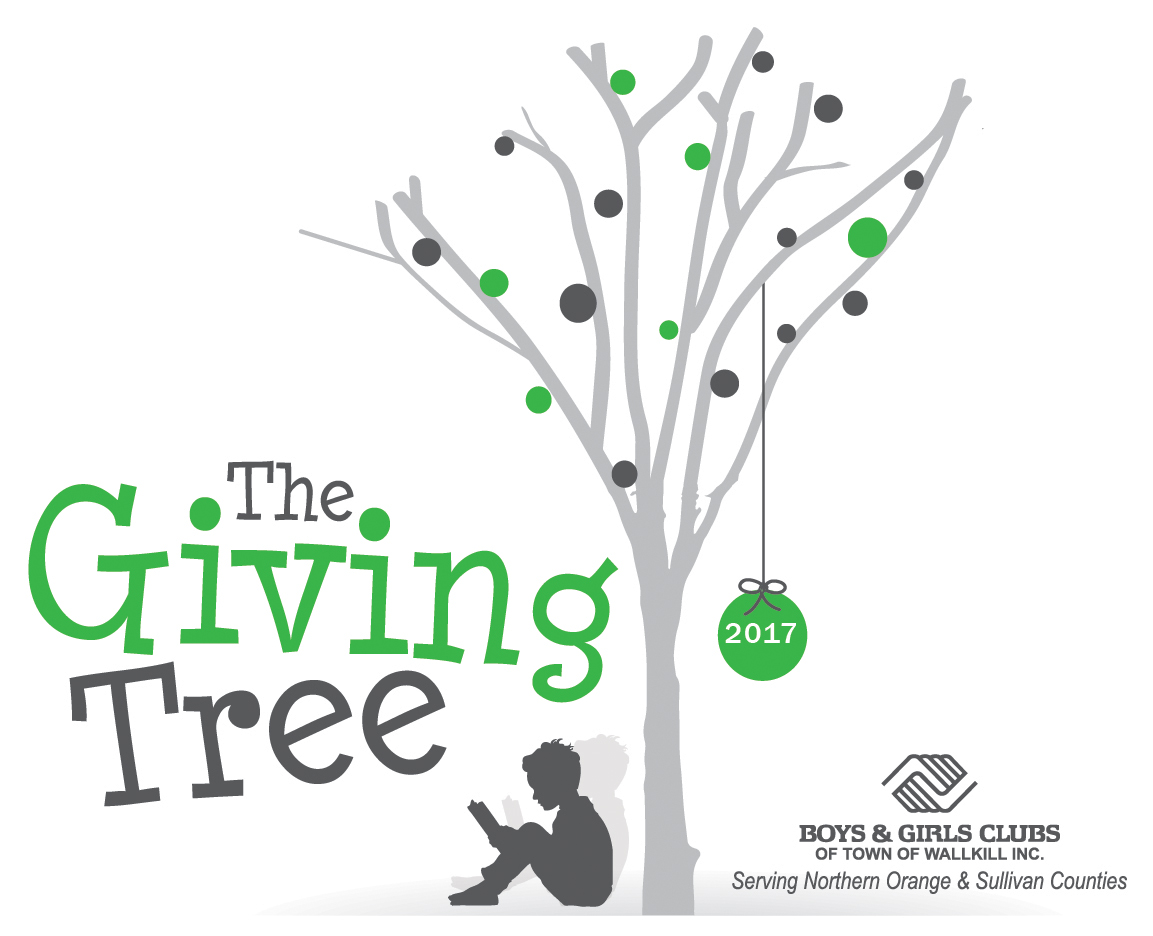 The Giving Tree is a gift drive that will put clothing and gifts in the hands of 400+ children in need across Northern Orange & Sullivan Counties.
Giving Tree host sites will display a non-denominational holiday tree with ornaments that list a child's first name, age, and size/hobby information.
From November 13 through December 8, donors can sign up, take an ornament and return a gift for the child listed on their ornament.
From December 11-22, the Club staff and volunteers will collect and distribute the gifts to Club kids and other children in need in our area. We help our Club kids and our campers, and then we also open the drive up to as many children as we can serve from communities outside our service area too!
Check our website for an update on host locations in your area.
If you are interested in sponsoring a child, but cannot visit one of our donor sites to pick up an ornament, we're happy to email it to you! Please just give us a call at (845) 342-8833!
If you are interested in applying for your child(ren) to receive gifts through The Giving Tree, please print and fill out the application on our website. Children who do not attend Boys & Girls Clubs programming or Summer Day Camps are required to submit financial documentation to be considered.